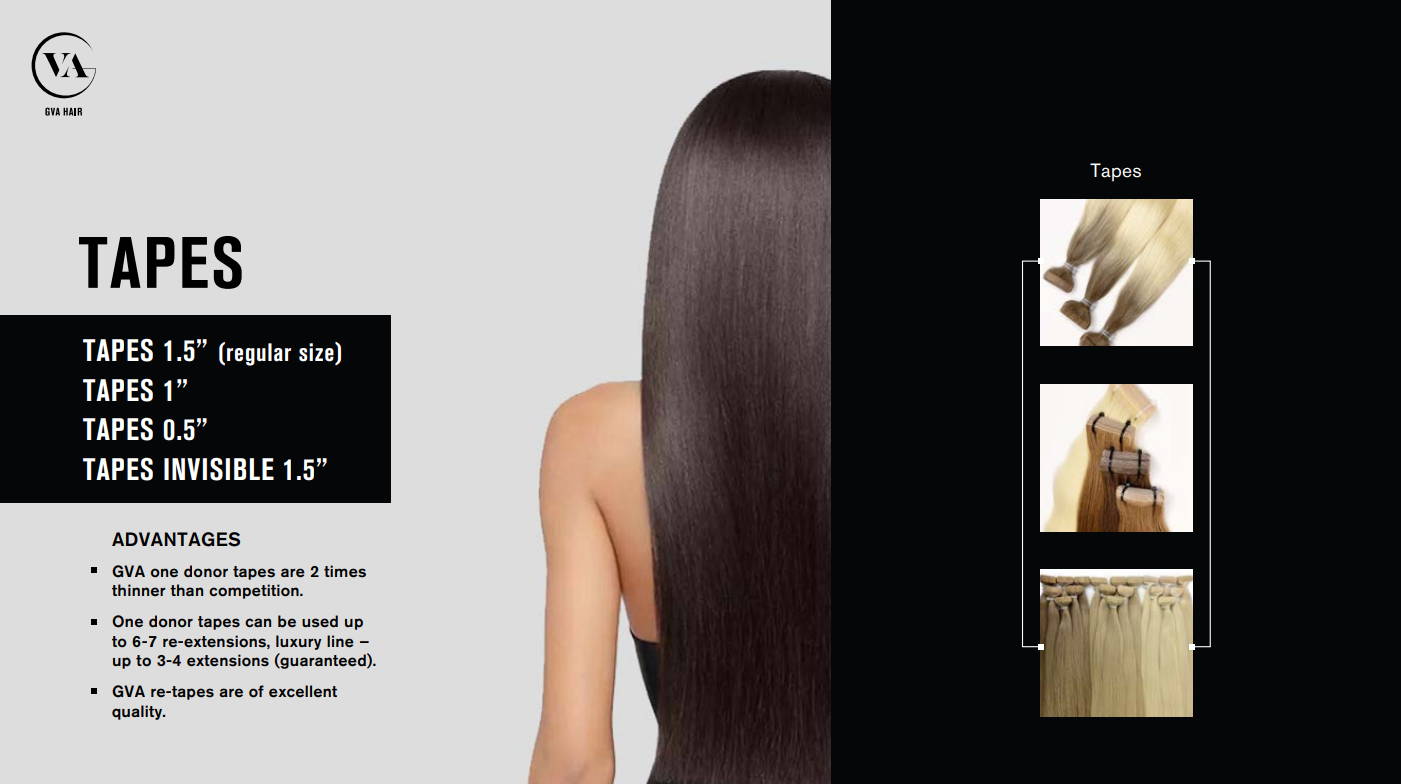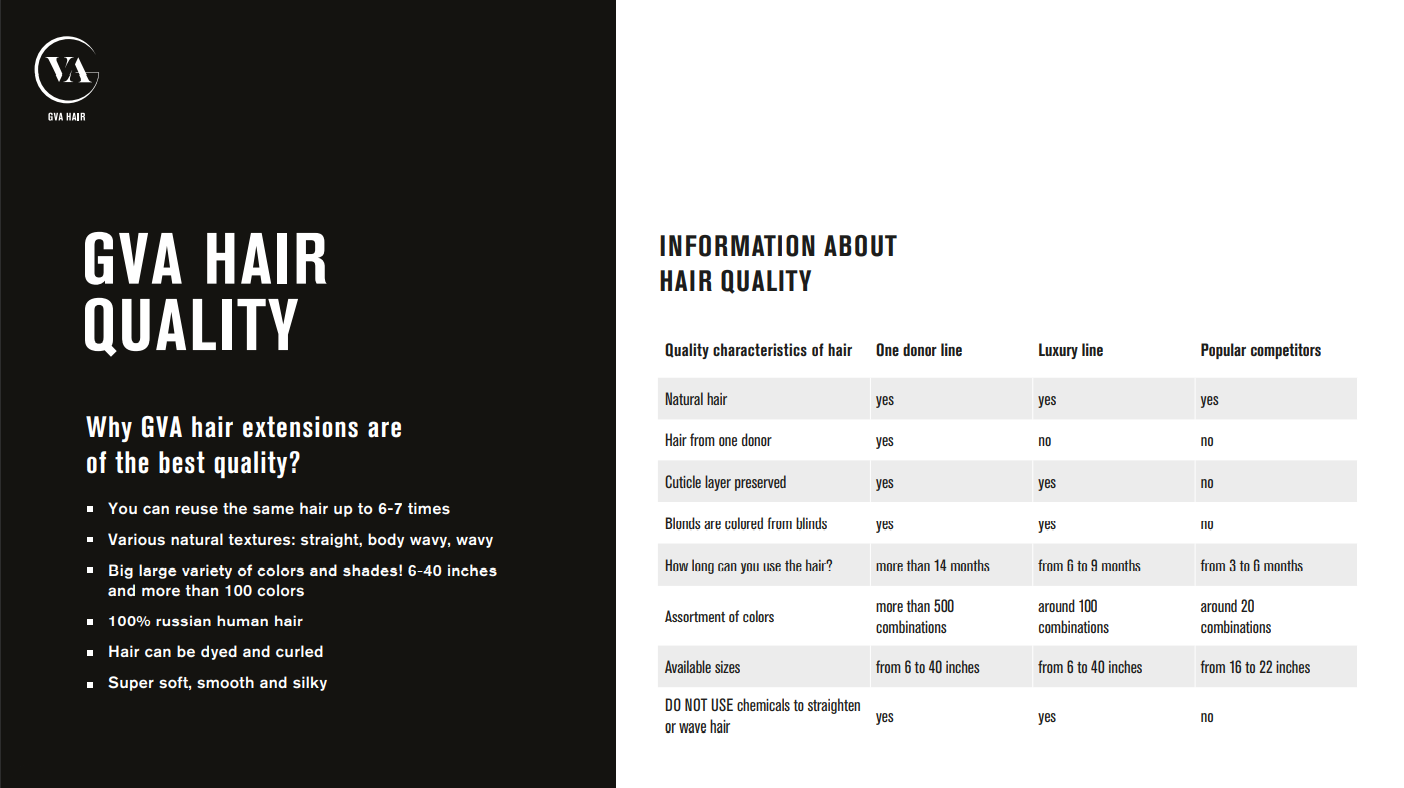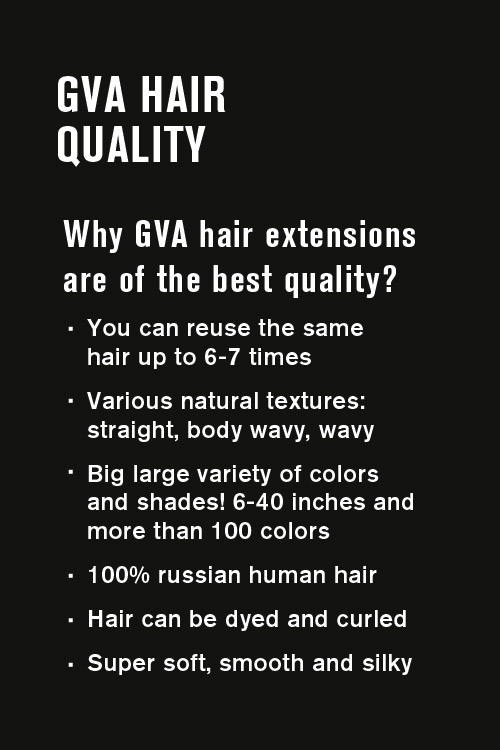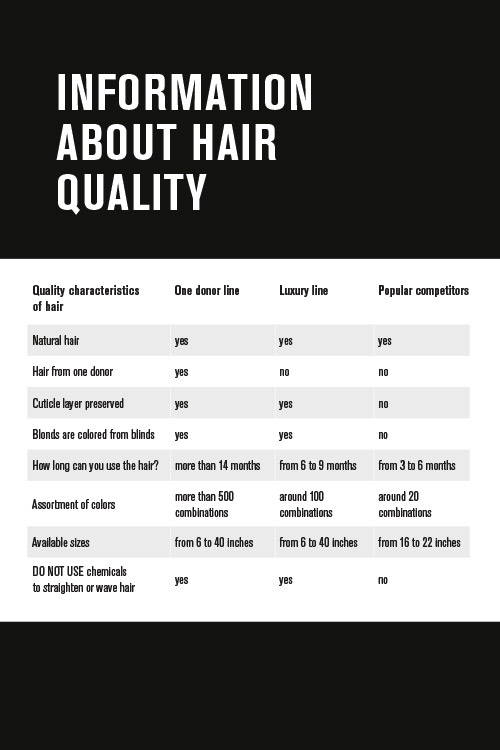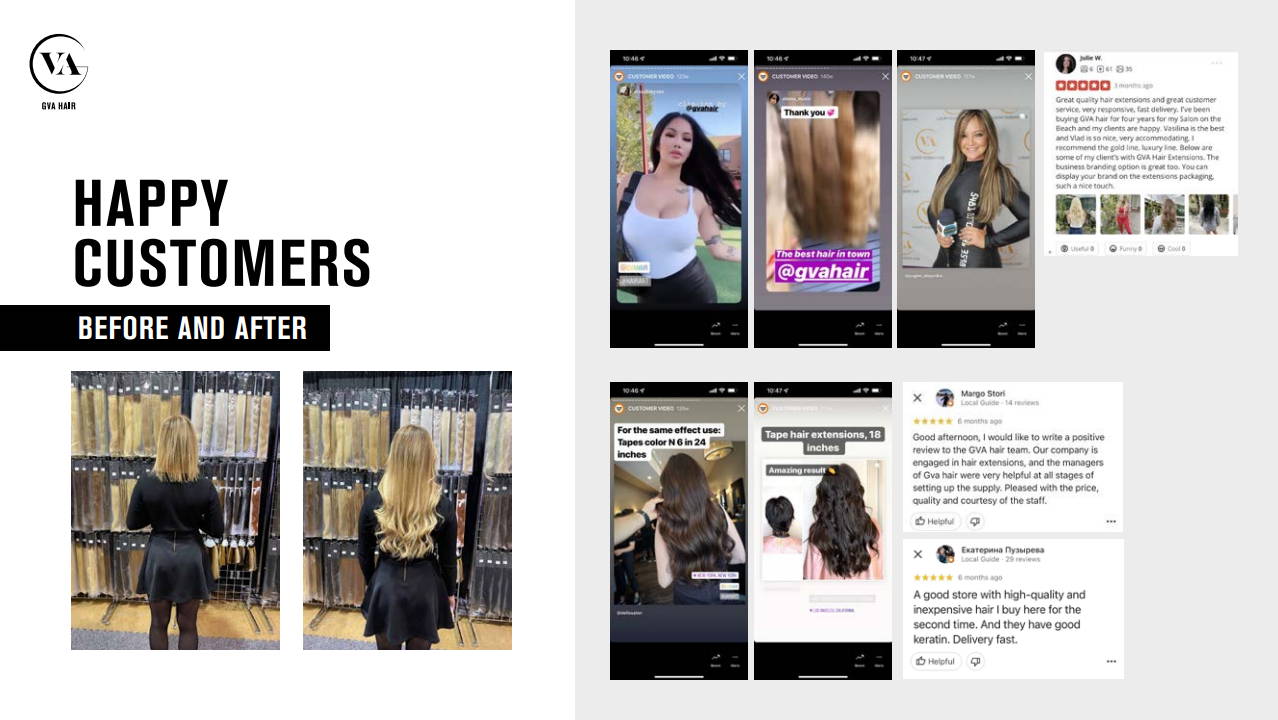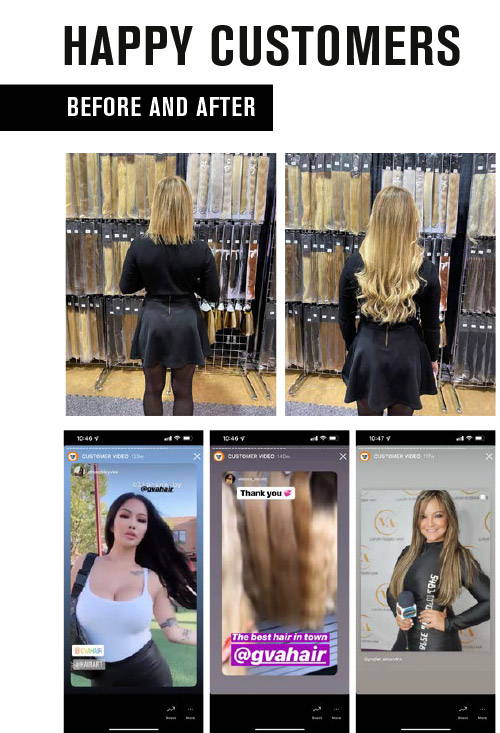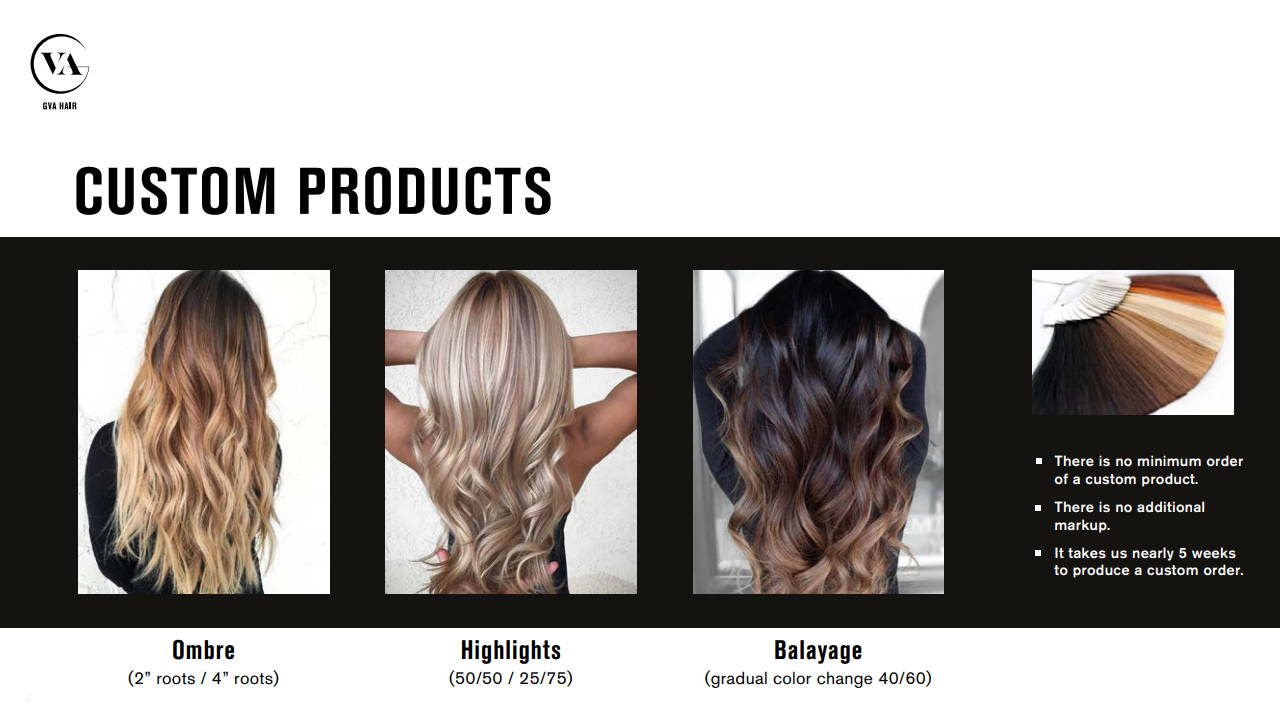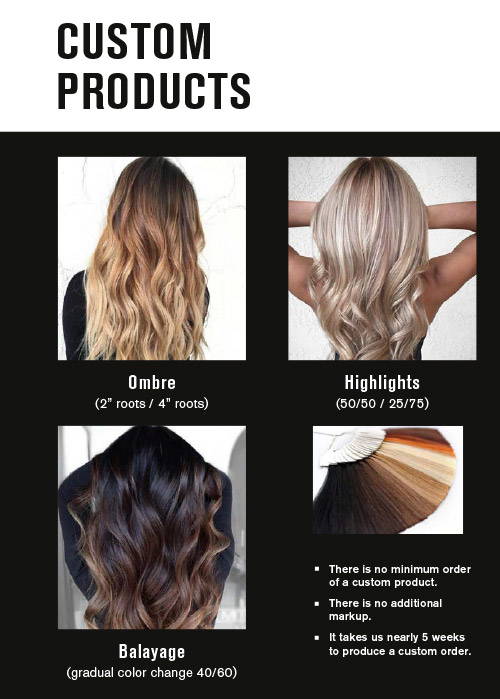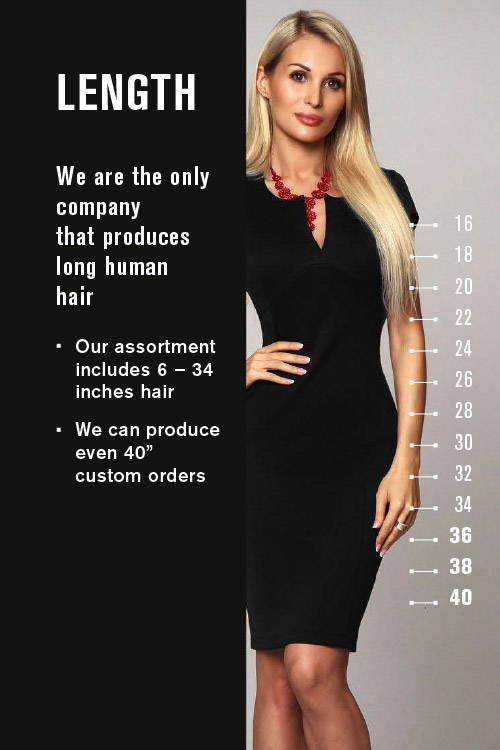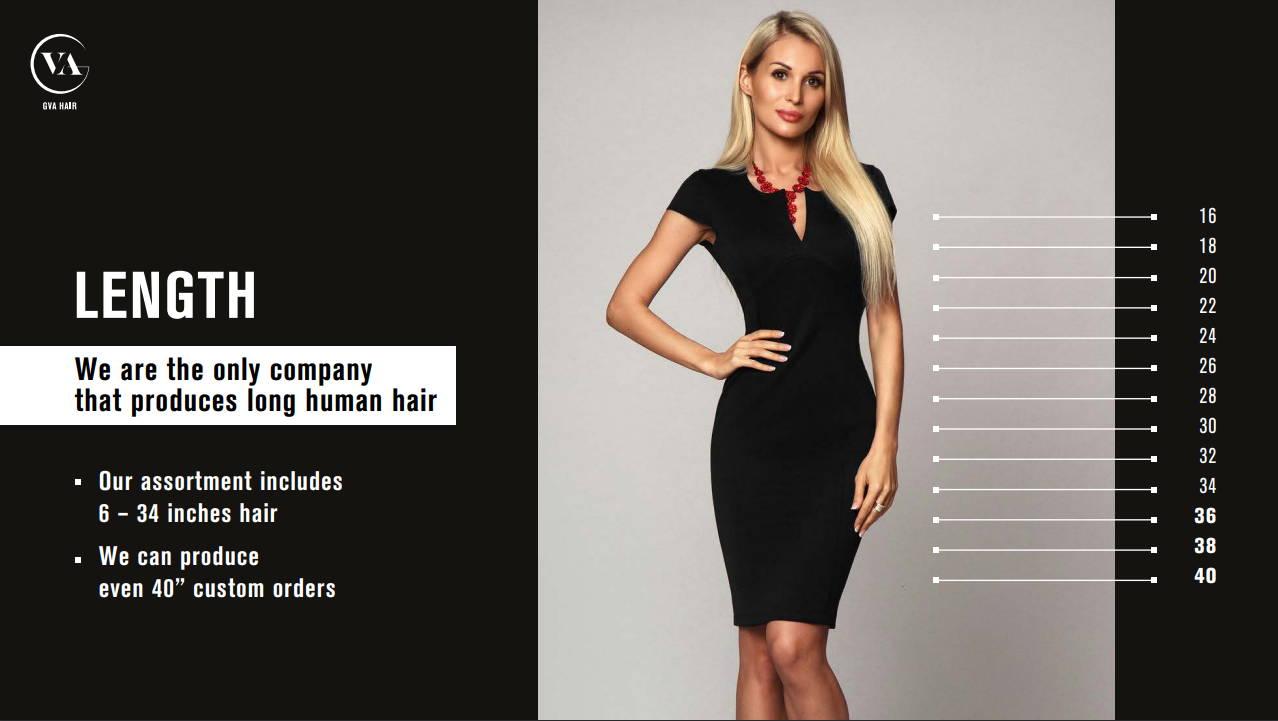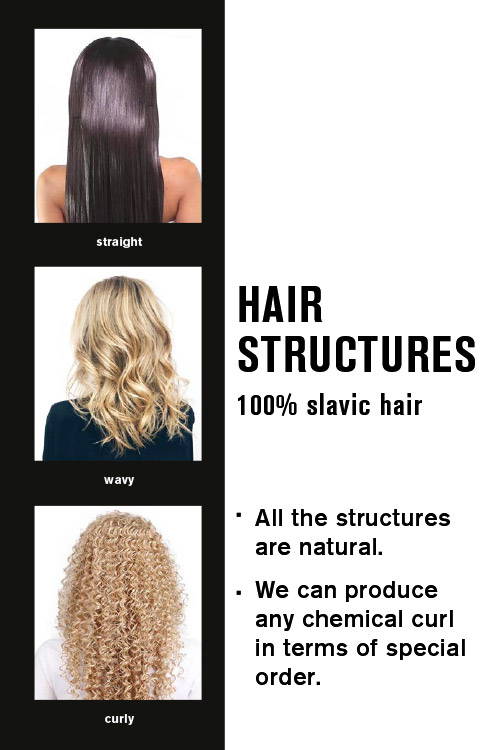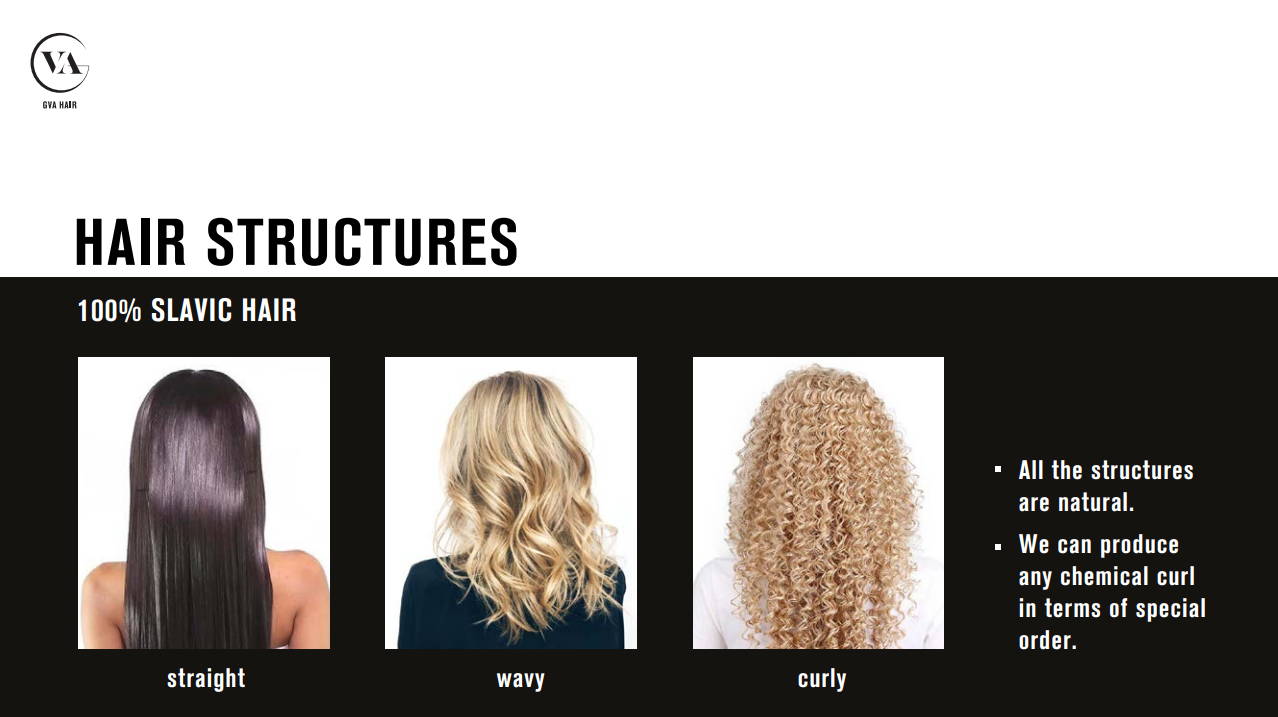 We make individual orders from 10-34 inches at our factory in Europe.
The price is specified, considering delivery from Europe, and we do not take any additional extra charges.
We usually deliver special orders within a month to your address.
GVA Hair tapes are neat. Them doesn't lose hair on brushing. With careful use, our tape-ins would stand up to 6-7 corrections. You can use our hair for more than a year...
Hair from one donor. If you are looking at the best quality, it is your choice.

We color Blond hair to Blond



30 days for free return in USA