Hot fusion hair extension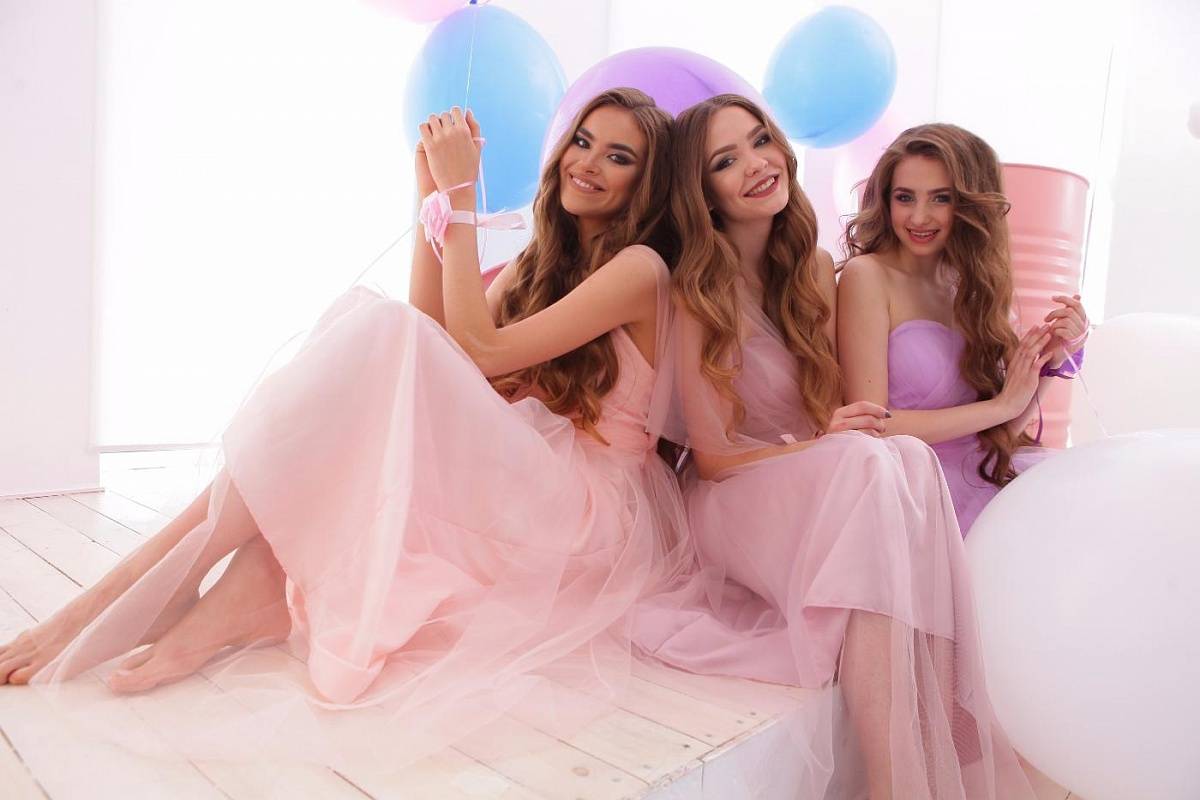 Jamie, Annie, and Ruth are invited to the wedding of their school friend Isabella. The primary color of the bride squad outfits became soft pink, how cute it is. The friends decided to thoroughly prepare for this important event and decided to supplement their image with a new hairstyle using hair extensions. When they came to the salon, the stylists offered them the most popular Hot Fusion hair extensions method. The girls have the most fashionable shades of this season, Brazil brown or Illuminated Brunette is not it awesome! Try color № 12 light brown and dark brown is our № 10. Do you want to try too? If you have not yet decided, like Jamie Annie and Ruth, then perhaps after reading this article, you will ripen.
Fusion hair extensions are one of the most popular methods of professional hair extension attachment, mostly because it's the oldest and most traditional method of attaching hair extensions. Stylists and clients love Fusion because it's trusted, natural, and long-lasting.
Hot fusion is a strand method attached at the keratin-based tips with a heating element. Hot fusion hair extensions are also known as keratin hair extensions and flat tip hair extensions. They are applied to your natural hair in small 'bundles' with a heated keratin adhesive. Since your hair is already made of 90% keratin (a protein compound,) this method is actually more gentle on hair than regular glue is.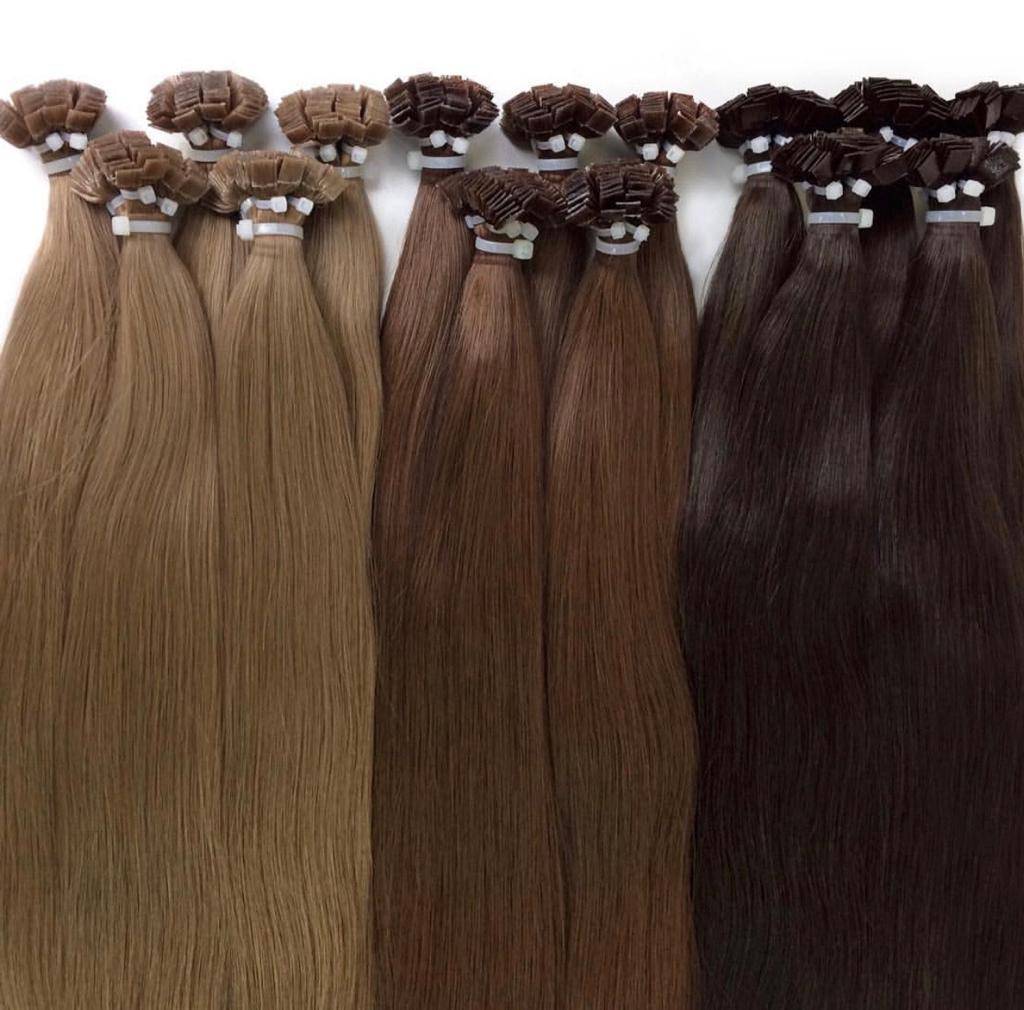 The hair extension tip is a square-shaped keratin protein bond. This tip is solid until melted with the Hair Extension Tool. The stylist takes a small section of hair that is equal to the hair extension strand and places the bond over the section. The small plates at the end of the Melting Connector melt and soften the bonds. The stylist uses her fingers to mold and shape the melted keratin around the hair. When it cools, the keratin hardens again, creating a tight, durable bond.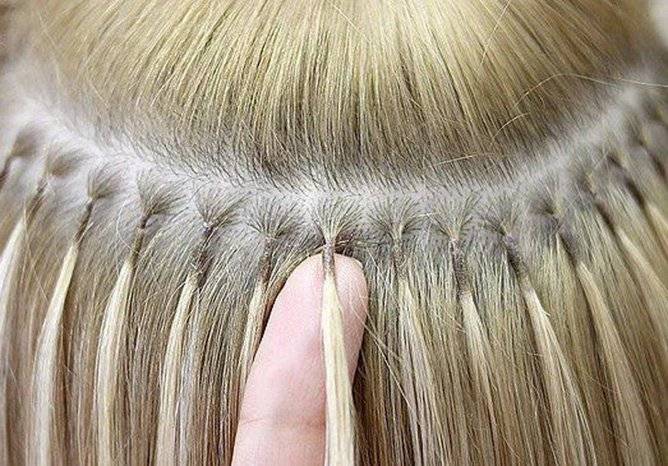 These small bonds are attached strand by strand, row by row starting at the base of the head and working up the sides and back of the head. Once finished, the bonds lie entirely flat against the head and are covered by the upper layers of hair. After all the wefts have been installed, the stylist then blends and styles the hair, so the extensions look completely natural. Most natural and blendable hair look you can achieve with the help of our GVA specialists. Just give us a call and free your mind! All you have to do is to start to enjoy your future hair. GVA hair suggests the huge range of colors from rainbow to light or dark ombre. See all colors here.
1. With proper maintenance they are one of the most permanent hair extensions, lasting up to 4 months.
2. Suitable for most hair types, including thick and coarse hair.
3. A discrete hair extension that blends with natural hair.
4. With hot fusion hair extensions, you can do a variety of hairstyles including updos and styling your hair down.
Avoid any oil-based products or over-styling.
GVA hair suggests you 25 strands in each pack and 17-19 grams in each package depends on how many inches in a package. Each of these strands has a small, flat, square-shaped tip that holds all the individual hairs together. A full head of Fusions is about 6-12 packs, 6 packs is for average volume, 8-12 packs is for extra. This means you could have 100 - 180 hair extension strands or more for a full head installation. Besides, on the dark and medium-colored hairs capsules base is the same color as the hair. That makes GVA Hair capsules discreet. We do not save on keratin and suggest wonderful Italian keratin which never drops from your hair or spoils your hair. You can remove the keratin by alcohol removal with the help of any hairdresser. Learn why GVA hair is today best buy.
Well, if you decided on GVA hair extension, there you go! Do not forget to buy hair brush especially for hair extensions in advance and ask the stylist about the right shampoo.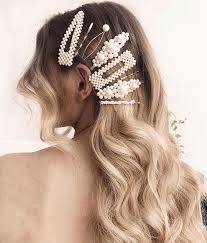 ---